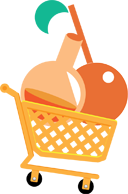 *Please read before you purchase.
  
 
  Minimum System Requirements 
  CPU : Pentium4 3.0 GHz or higher
  Graphics Card : Intel Graphics Card 3000 or higher
  (If you can play the opening movie from the demo, you will be fine)
  Hard Disk : 1.5GB free space
  RAM : 1GB
  We support Mac OS.
  
  Notice
  
  You can play the game with your Steam account. (Steam register needed)
  
    *You can play through the whole game.
  
     *This product does not have a shipping charge(Download contents).


*After your purchase, please go to My Account->Dandelion Full Version to see your Steam key and an instruction to play the game.

* Please note, the price has been updated to match Steam.